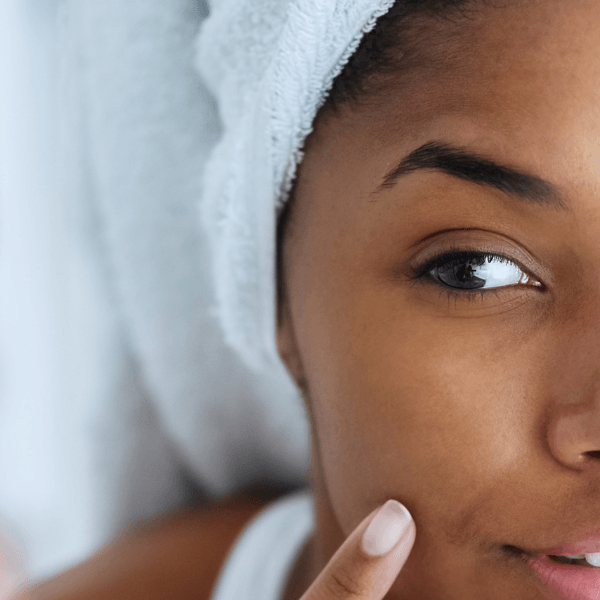 6 ways a skincare routine benefits mental health
Beauty has always been more than skin deep according to Beauty & Style Director and wellbeing expert, Lisa Oxenham. She shares a skincare ritual that will bring mind and body benefits.
"I really believe in feel good beauty," says Lisa. "It can change your life for the better, making you feel more confident and more relaxed." Follow these six steps to start your day with a sense of calm.
1) Be kind to the person in the mirror
How you wake up can have an impact on how you set yourself up for the day. "Try getting out of bed swiftly in the morning," Lisa says. "Go to the bathroom mirror and be positive about the way you look. Make positive affirmations if you can, it will help set your intentions for the day ahead."
2) Keep a tidy, organised bathroom
"Create a positive environment by making sure your bathroom is clean and tidy the night before.
The rest of the place can be a complete mess, but at least you can get up, and walk into a bathroom that's organised."
3) Use touch to connect with your body
For a calming start to the day, take the time to give yourself a facial at home. "Self-massage is beneficial as it releases endorphins," says Lisa. Begin by applying a smooth layer of Plantopia's Radiance Reboot Face & Eye Mask onto your skin with your fingertips and leaving it there for ten minutes to cleanse and hydrate.
Take these ten minutes to reflect and clear your mind before rinsing your face with cool water. Now your skin is cleansed, it's time for Plantopia's This Glows Day Serum. "Place three drops into your skin," says Lisa.
"Use a light sweeping motion on the face, gently press along the eyebrows from inside to out, from the cheekbones to the temples, then moving down the neck - this helps with lymphatic drainage." Finish with a spritz of Plantopia's Positive Charge Face & Space Mist. Inhale deeply and let the
ginseng and lemongrass scent awaken your senses.
4) Focus on your breathing
"Take deep inhalations with the application of each product. I recommend the 711 method. Breathe in for seven counts and out for eleven. You can do this throughout the day if needed as it is really calming."
5) Embrace the transformative power of scent
"The soft, gentle and natural Plantopia scents remind me of holidays and happy times. Keep a face and space mist on your desk to recharge whenever you need to. I like to mix them up throughout the day."
6) Make it a habit
"Rituals can define who we are and who we become as people. By taking a more holistic approach to feel good beauty, you can also take care of your mind, and if your morning routine does both in one go, you'll feel more balanced," says Lisa.

Visit Plantopia for more wellbeing rituals.