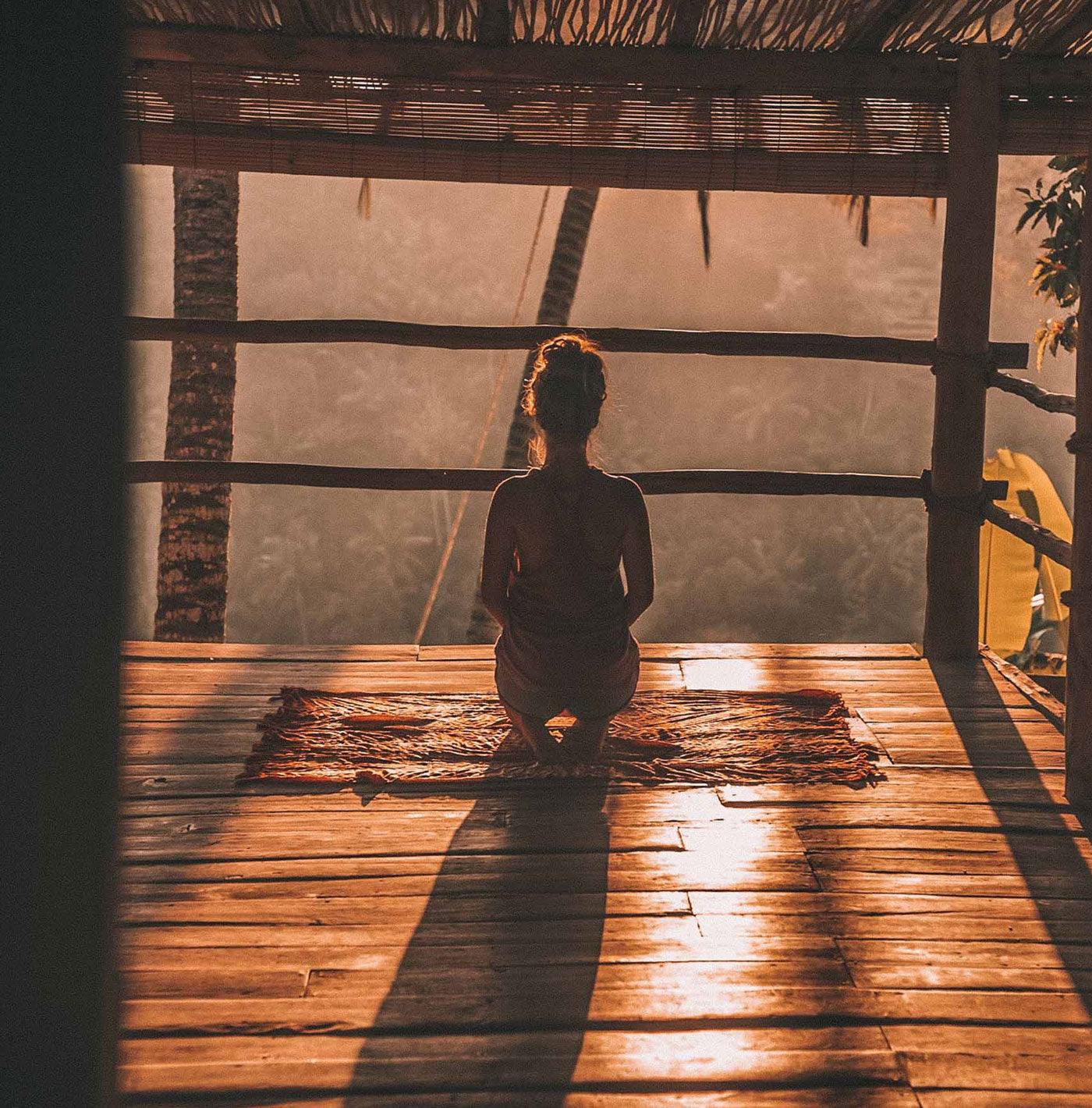 Decreasing The Impact Of Stress - Meet Relax & Calm
Quiet your mind. Plantopia's serenity-inducing fragrance ritual harmonises mind, body and skin, promoting relaxation of the body and...
Listen to our Relax & Calm playlist curated by the Plantopia team
Restorative Quiet
Quiet your mind. Plantopia's serenity-inducing fragrance ritual harmonises mind, body and skin, promoting relaxation of the body and quietness of the mind for improved wellbeing.  
Immerse yourself in tranquillity and allow relax and calm to gently carry you into the present easing anxiety and releasing tension, creating a sense of clarity and perspective.
Mind, Body and Skin
Relaxation is a process that decreases the effects of stress on your mind and body. Relaxation is an active process: it means to calm down both physically and mentally – the Oxford English Dictionary defines relaxation as 'the state of being free from tension and anxiety' and 'the restoration of equilibrium following disturbance'.  
The physical and emotional benefits of relaxation include: a decrease in anxiety and insomnia, a decrease in heart rate, blood pressure and respiration rate, increased energy and an increased ability to cope in different situations, a feeling of calm. 
In our Plantopia market research study we asked 1000 consumers 'what contributed to their biggest stress trigger' from this anxiety was the highest scored contributor, highlighting support in this area the Plantopia community needs and the demand for Plantopia's relax and calm range.
Plantopia's relax and calm range, decrease the impact of stress on mind body and skin by creating a state free from tension and anxiety, a space of restorative quiet, centring and balance that empowers resilience to life's stressors. 
Adaptogen & Essential Oil 
Powered by calm-enabling adaptogenic turmeric, a key antioxidant, helping skin adapt to environmental impacts and stress and relieving inflammation and adding moisturisation.​ Turmeric is also famously used within traditional Ayurvedic pharmacopoeia medicine and traditionally used in some parts of India as a paste, during marriage ceremonies to give skin a golden glow and keep away bad bacteria.​
Plant-powered relaxation comes from geranium soft, flowery scent with a fresh sweetness fragrance, paired with aromatherapeutic blend of essential oils to ground mood and create calm. Using a responsible sourcing programme, our Geranium essential oil is distilled from a single field in Egypt, grown through planet positive agriculture that generates jobs and funds community empowerment.  
The Range
Relax and calm consists of a Face and Space Mist, Supplement, Body and Bath Oil, Sensory Balm and a Day Facial Serum. Formulated with benefits to improve skin tone, texture, elasticity and suppleness and textured to create transformative and rebalancing products promoting tranquillity and grounding spirits.